Fall drink recipes to celebrate, well… Fall
Fall is just around the corner, prepare to wow yourself or your guests with these slick drink recipes, perfect for just about any day.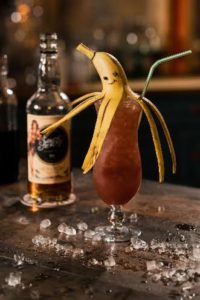 National Rum Day, August 16
Sailor Jerry Spiced Rum:
2 parts Sailor Jerry Spiced Rum
1 part orange juice
1 part pineapple juice
1 part blackberry liquor
Method: Combine and shake. Pour over crushed ice and add a splash of grenadine.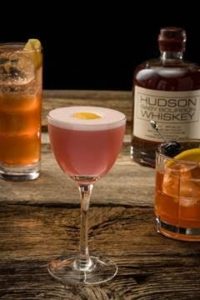 National Bourbon Heritage Month, September
(don't be afraid to leave your comfort zone and get fancy!)
The Exene:
1 ½ parts Hudson Baby Bourbon
1 part Aperol aperitif
½ part fresh lemon juice
½ part honey syrup
Half-dropper of Bittermens Elemakule Tiki Bitters
Directions: add ingredients to shaker with ice, and shake to chill.
Option #1 (center): shaken with egg white or .75 oz aquafaba (chickpea water), strained into cocktail glass, and garnished with lemon twist
Option #2 (left): strained over ice and topped with soda and garnished with lemon wedge
Option #3 (right): strained over the rocks and garnished with lemon wedge & cherry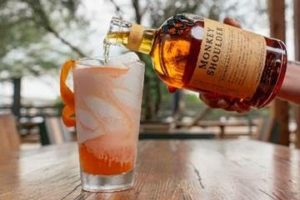 Labor Day, September 3
Orange Cream Dream:
1 ½ parts Monkey Shoulder
6 parts Dublin Orange Dream Soda (or regular old orange soda)
Add generous scoop or swirl of ice cream
Add a decorative orange peel accent (if you must)
Method: In a long glass, add a generous scoop or swirl of creamy vanilla soft-serve. Fill glass 3/4 of the way with the orange soda. Top off with Monkey Shoulder Blended Malt Scotch whisky. Garnish with orange peel.
Watch for more great drink recipes to move you through Fall coming soon. 🙂