Movie, music and ice cream. It's a date.
I love how many locally owned movie theaters there are in this area. One of the best things about them is that they play older films, from classic to totally bizarre to fun and silly. Grail,
Asheville Pizza and Brewing
, and the Orange Peel all have some great film screenings coming up this week, all worth checking out if you've already seen Hereditary because what else do you need to see? (Do not say Jurassic World: Fallen Kingdom).
I'm also giving a weekly-recommended list of musical events now. It's hard for anyone to keep up with how much music is going on around here. Let me narrow it down for you. I'll have a recommended one that pertains to my snobby taste (I will almost always be in attendance) and a few that hopefully pertain to yours.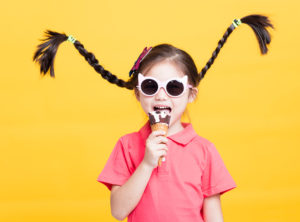 We've also got a new obscure holiday (this one you might actually care about), some recommended news stories, a new restaurant, and more. In fact, this is a really good issue of Press Play, probably the best one yet. Get your friends to subscribe. They'll be impressed too.